The Moline Public Schools Foundation hosts numerous events each year to generate the financial support and community partnerships that fuel our work.

We deeply value the donors, sponsors and volunteers who help advance our mission and increase our presence across the Moline-Coal Valley School District.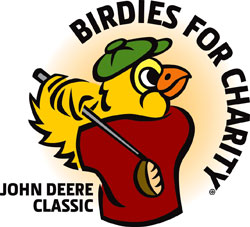 MAXIMIZE YOUR GIFT THROUGH BIRDIES FOR CHARITY IN 2022
The 2022 Birdies for Charity campaign is officially underway! Our goal this year is to fund four teacher grants through Birdies donations. In 2021-22, the average MPSF teacher grant awarded was $1,438.
To make your pledge online, visit the MPSF Birdies for Charity donation page. You may also request a paper pledge form by contacting Karen Dahlstrom (karen.dahlstrom@molinepsf.org or 309-737-3698).
When you give through Birdies, your gift is truly maximized. We are promised a BONUS of at least 5% on all donations received!
---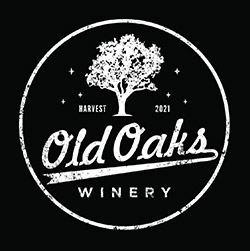 SPRING CELEBRATION RAISES MORE THAN $20,000
On Thursday, May 5, 2022, more than 150 people gathered at the Old Oaks Winery for our Spring Celebration. Guests enjoyed a wine tasting, a selection of hors d'oeuvres, and a silent auction/raffle. Event proceeds will help fund the MPSF teacher grant program in the 2022-23 school year.
We hope you can join us in 2023! Individuals or businesses interested future event sponsorship opportunities may contact Karen Dahlstrom (karen.dahlstrom@molinepsf.org or 309-737-3698).
Platinum Sponsor - Russell

Wine Tasting Sponsor - Mel Foster Co.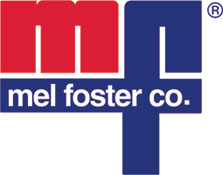 Maroon Sponsors - Advanced Business Systems, Group O, IH Mississippi Valley Credit Union, Illowa Construction Labor and Management Council, IMEG Corp, The Sedona Group, and USI Insurance Services (Tom Bracke)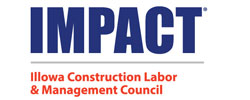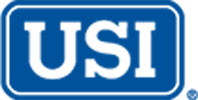 Silver Sponsors - Ascentra Credit Union, Heritage Landscape Design, Legat Architects, The Planning Center, Valley Construction, and XPAC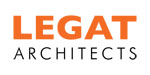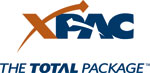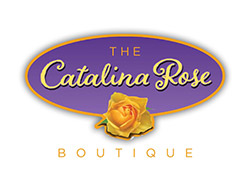 Shop local to support MPSF January 14-17
The Catalina Rose Boutique in downtown Moline (1727 5th Ave) is partnering with MPSF for a special fundraising event January 14-17, 2022.
A portion of proceeds from all Catalina Rose sales that weekend will be donated to the Moline Public Schools Foundation. Shoppers can visit the boutique in person Friday and Saturday or shop online Sunday and Monday.
Thank you to Catalina Rose owner, Shari Barnett, for her generous support of our teachers and students!
Inaugural Virtual Raffle Event raises more than $5,000
Thanks to the generosity of nearly 130 individual donors, the first-ever MPSF Virtual Raffle Event was a success, raising more than $5,000 for our teacher grant program. The event was held November 30 through December 10, 2021.
We look forward to hosting a similar event in the future, using a Facebook group that all are welcome to join.
Thank you to our raffle item donors:
Bass Street Chop House
Birdsell Chiropractic
Builders Sales and Service Company
Carpentier, Mitchell, Goddard & Company LLC
City Line Veterinary Center
Costco
Dr. Leanne Thatcher
Heart of America Group
Jewel-Osco
Lagomarcino's
Lohman Companies
LRC Developers
Parks & Parks & Sons Masonry
SENB Bank
Sign Gypsies
Target
The Market: A Journey to Joy
WaterMark Corners
Whitey's Ice Cream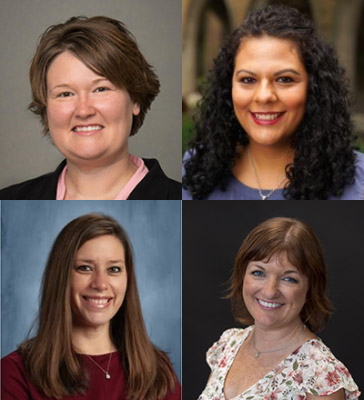 New board members announced
New board members were welcomed to the Moline Public Schools Foundation in August 2021. President Debbie Bohman and Executive Director Karen Dahlstrom are enthusiastic about the diversity in skills and experience of our newest board members. Each of the four are passionate advocates for Moline-Coal Valley Schools, committed community volunteers, and eager to actively serve MPSF. We can't wait to see the impact they'll make in the future.
New board members include:
Amanda Bergeson, Assistant Director of Development at WQPT
Anna Castro, TRIO Student Support Services Data Specialist at Augustana College
Stephanie Noble, Transitional Bilingual Teacher at Glenview Middle School
Julie Utz, Field Account Manager at UnitedHealthcare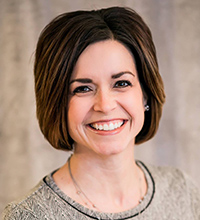 New Executive Director joins MPSF
Karen Dahlstrom was named Executive Director of the Moline Public Schools Foundation in June 2021. Karen is a parent in the Moline-Coal Valley School District, and has spent the majority of her career in higher education. She most recently served as Executive Director of Admissions at Augustana College.
Key priorities for Dahlstrom and MPSF in 2021-22 include:
Re-engage donors and community partners following the disruption of the COVID-19 pandemic.
Expand the reach of MPSF to ensure parents and community members are aware of our work and inspired to support our mission.
Launch new fundraising events and opportunities that are inclusive and exciting for supporters across the school district.